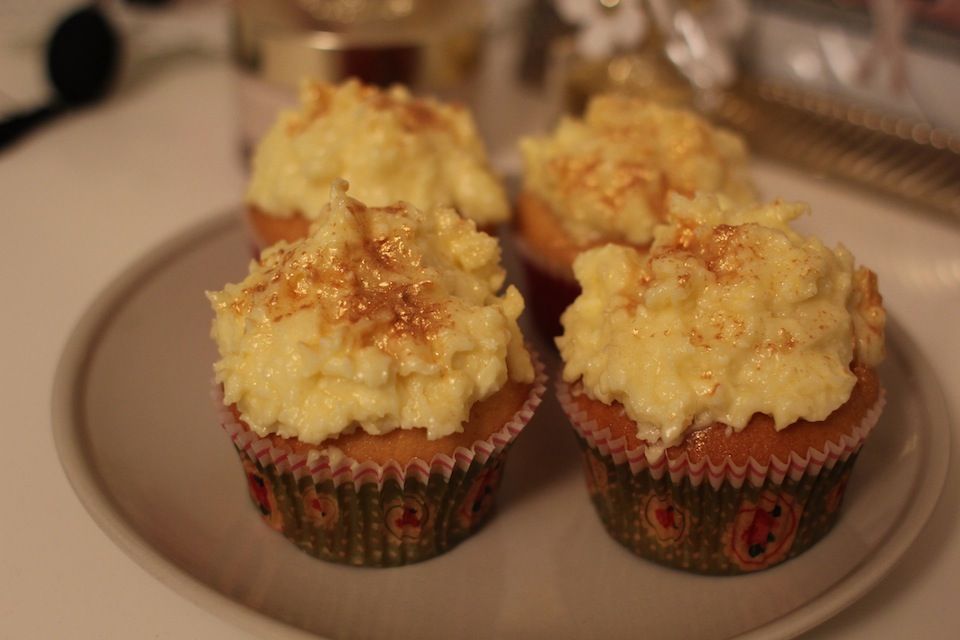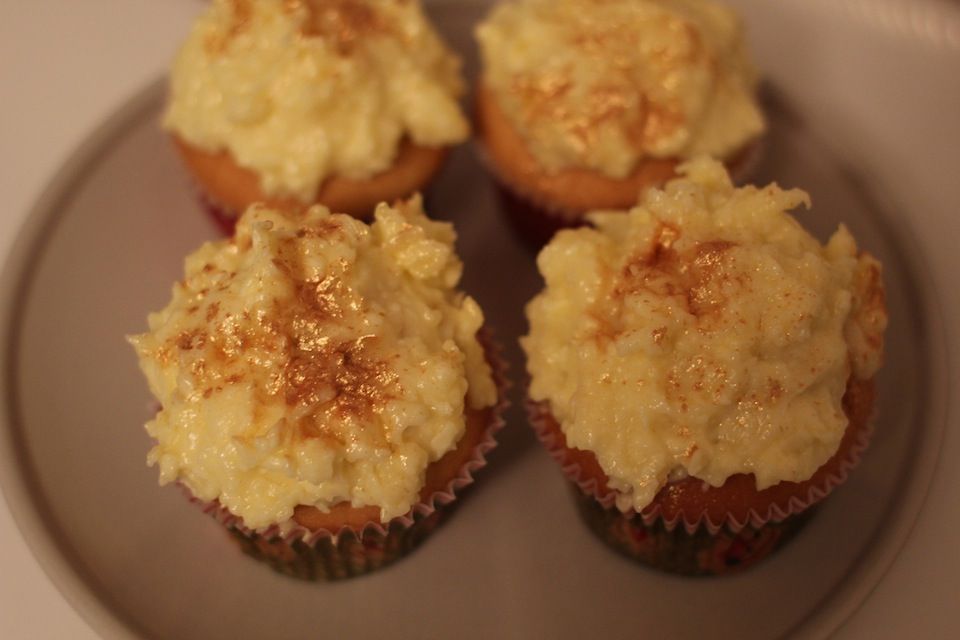 I know I might say this with every cupcake recipe I post, but these are the best cupcakes I have ever baked! These and the
Tres leches
are definitely my favorite ones. I changed the frosting recipe, and added Philadelphia cheese on it. What a difference! They were delicious! A funny thing is that I lost the decorating sleeve... had to decorate them with the knife. I still cannot find it... How can I misplace that? Maybe I accidentally threw it? Well, I now have to buy a new one...
Here is the recipe:
And for the frosting:
200gr Philadelphia
300gr Butter
3 tbs Powdered sugar

And last, but not least...
I sprinkled golden dust!
Isn't it beautiful? The pictures does not do it justice!



Let me know if you make them!!! :)
And, pleaseeee....pretty pleaseeee! Do not forget to vote for my blog! You have to register in the page to be able to vote.
Here
you can find how to do it.... Thanks!!!!!