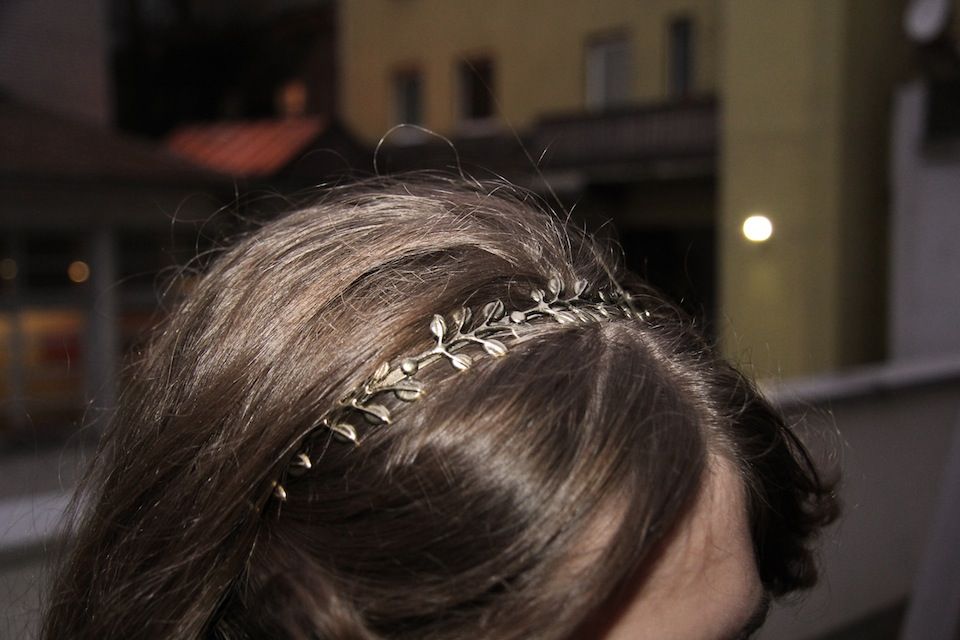 Top:
Clara Ibarguren /
Vest:
Blush /
Leggings:
Complot /
Shoes:
Monzero
/
Handbag:
Prüne
/
Headband:
(available
here
)
Maybe you noticed or you read about it on Facebook.... Novelstyle has its own domain!!! So all you need to remember is
Novelstyleblog
and look for it :) Easier and faster! Now I'm working on some code things to make the website better... Have you checked the
hour of code
? That is definitely not as easy as it seems!
In Austria, everyday is colder... sometimes I really do not want to leave the apartment!!! And I'm sure this will be the last outside post without a jacket for a really long time. Gladly, that vest is warmer than it looks :)