Hi! Do you remember a few weeks ago, when I was being super annoying with the
Blog Awards? Well, thanks to all of you, I was one of the finalists!!! And this
morning, the Top 3 (and the arrangement of the Top 10) were announced!!!
I ended up 4th!!! It is so amazing! I'm super excited about it!
Can't believe all my blog has accomplished in such a short time,
and it is all thanks to you!!!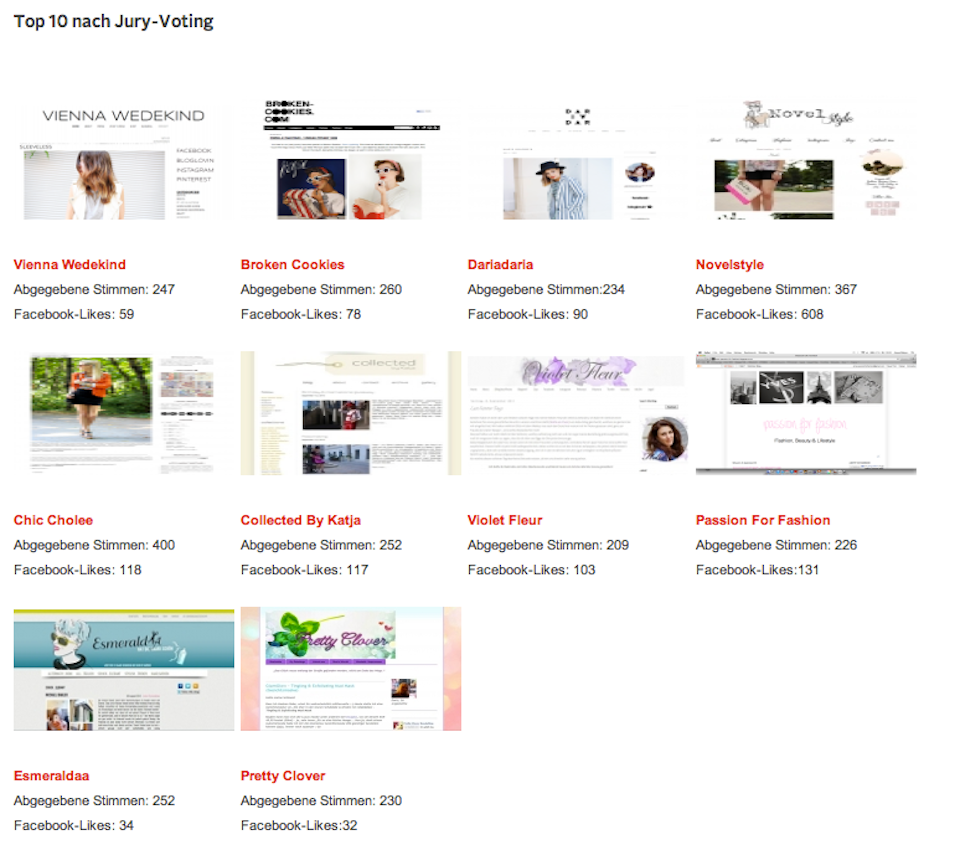 Congrats to the winners and all the finalists!
Don't forget to visit all these beautiful blogs and show them some love,
they totally deserve it!
p.s. To find out more about the awards, you can visit their website
here
.