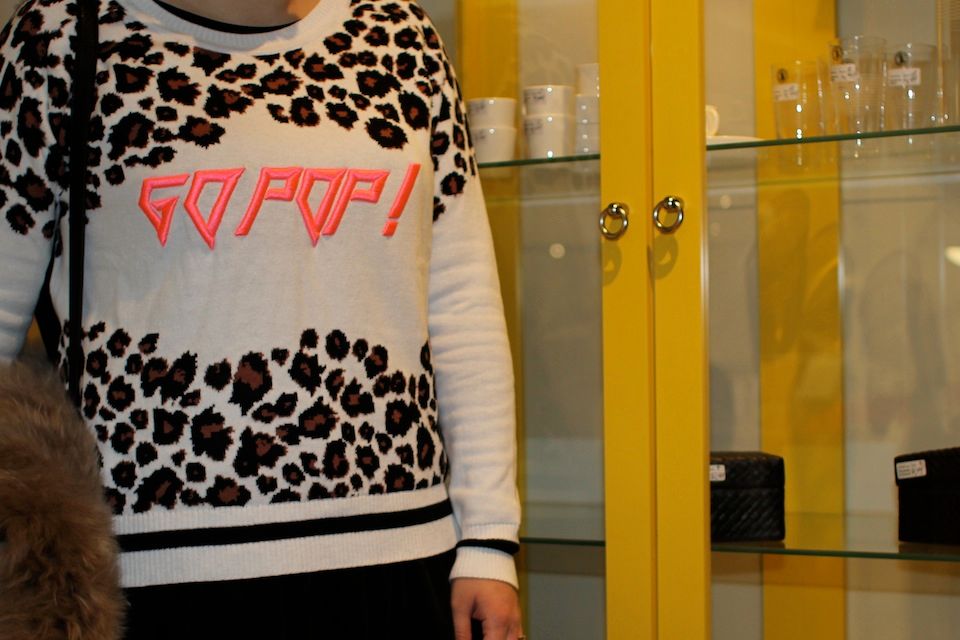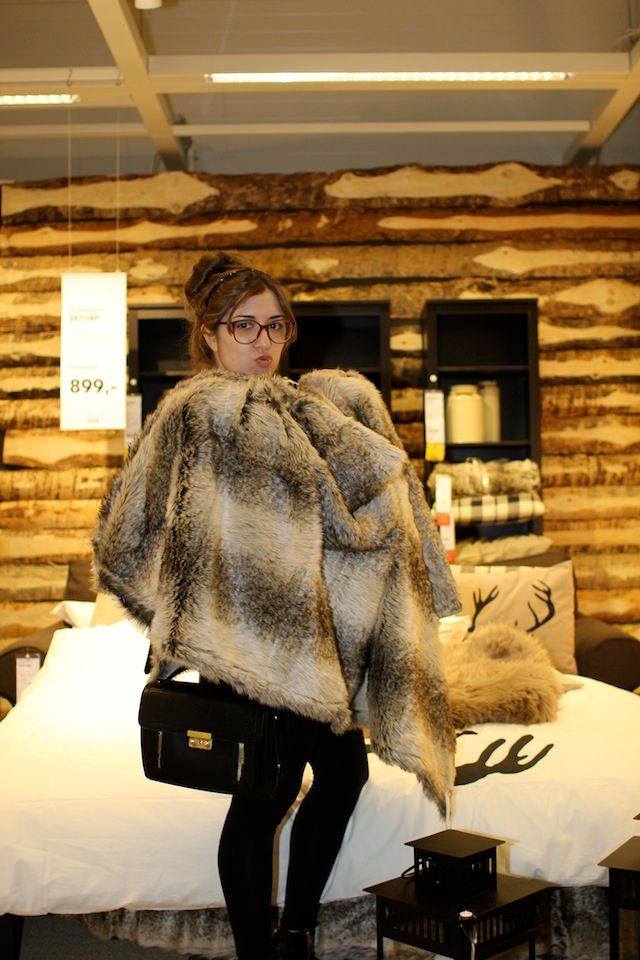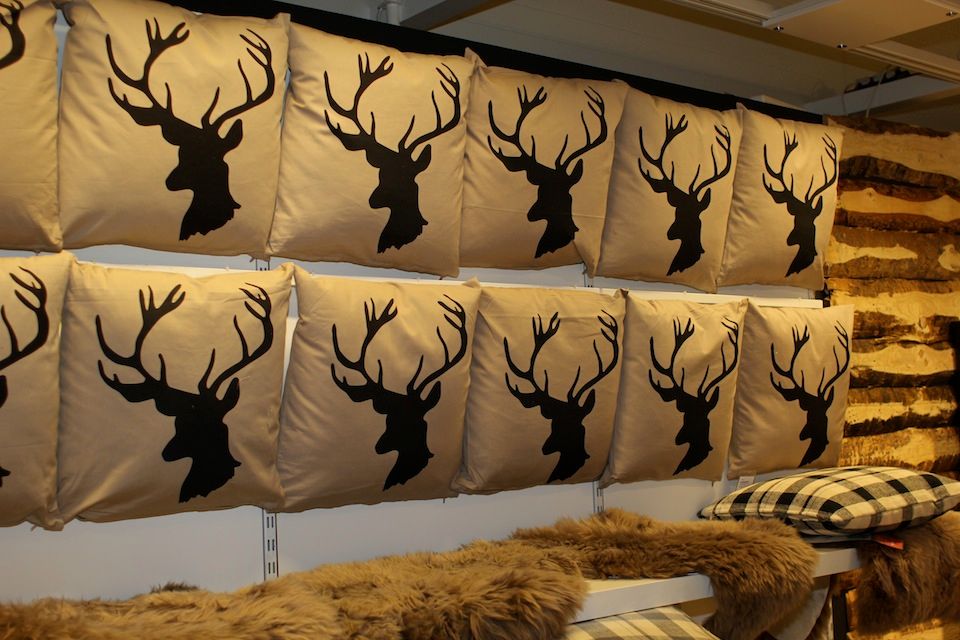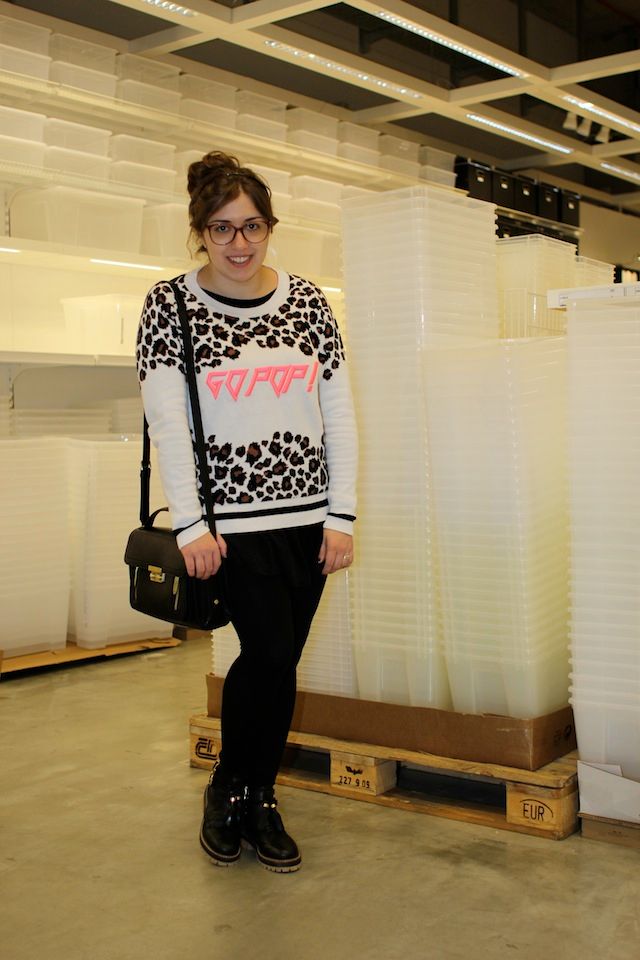 Sweater:
Jazmin Chebar
/
Top (worn underneath):
H&M /
Leggings:
H&M /
Handbag:
3.1 Phillip Lim x Target
/ Boots:

Sibyl Vane
/
Glasses:
Chanel /
Props:
Ikea
I'm back in Austria, and I had to go to Ikea! Not only for the food but for some deco items. One of them already died in the hands of Lemon, but no worries, it was just her pillow...seems she only likes the ones that are meant to sleep, cause the decorative ones are all destroyed! Picky pug! And a few boxes, and storage stuff. I might go back soon as I realllyyyyy wanna get the yellow cabinet and the sofa... they don't really match the style of my room, or my home... but I love them! I will figure out a place to put them... even if it ends up being the balcony!
Moving on to the next subject, in my
last post
I asked if you would like a video on how to use the Bobbi Brown kit and get the perfect skin... as many said yes, I already filmed one... yayy! I will share it soon, as I'm still making it cuter. It is not perfect, as it is my very first video, so don't be mean! I really thought the result (of the make up) was not impressive... but after seeing these Ikea pictures, taken after filming the tutorial, I can say I'm pretty impressed! I do not photoshop my pictures, and in the first one you can barely see black circles! So these pictures totally changed my review on the products... But I'm getting ahead of myself, this is supposed to be in the next post!!! :)