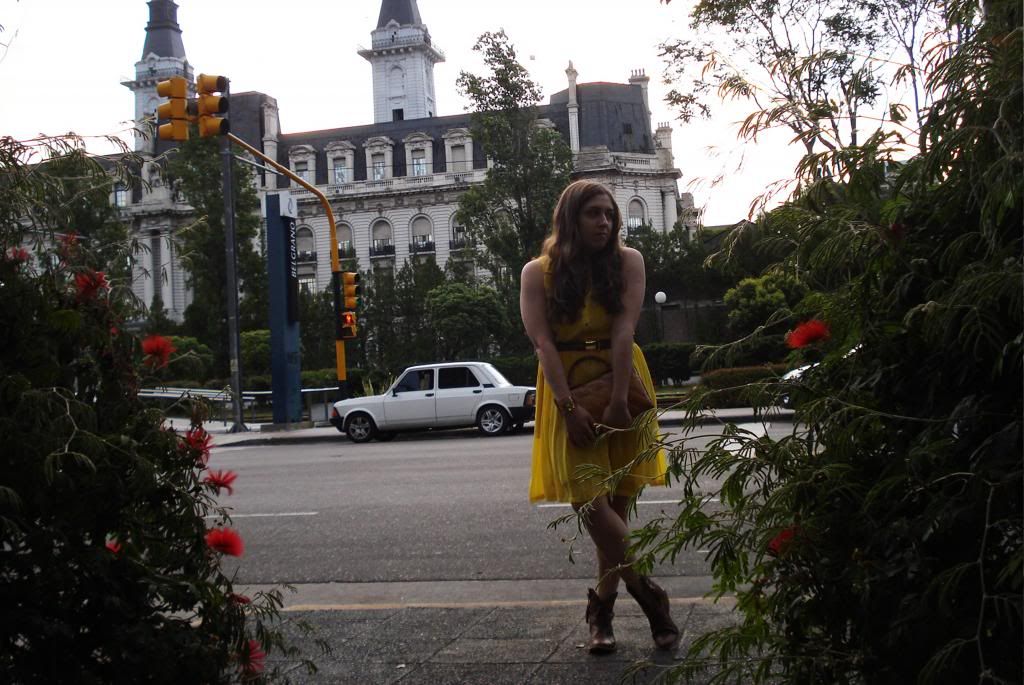 H&M dress- Vintage handbag- Steve Madden shoes
Hi!!! I´m sorry I could not post! I´m taking tons of pictures but have been really busy, and blogger does not work on my mom´s computer, so I have to use my husband´s (again!).
I love wearing my cowboy boots, and my fave option is with summery dresses. I really love the color combination in tghis outfit and how casual and cute it looks! I was so happy when I realized the weather was cold enough for my boots :) Now they are already packed and I´m almost ready for my trip back to Austria!
Will modarate all the comments as soon as I am there. I really enjoy reading all the comments and checking everyone´s blog, so I do not want to moderate them if I do not have enough time to reply... Sorry about that :(
xoxo!!