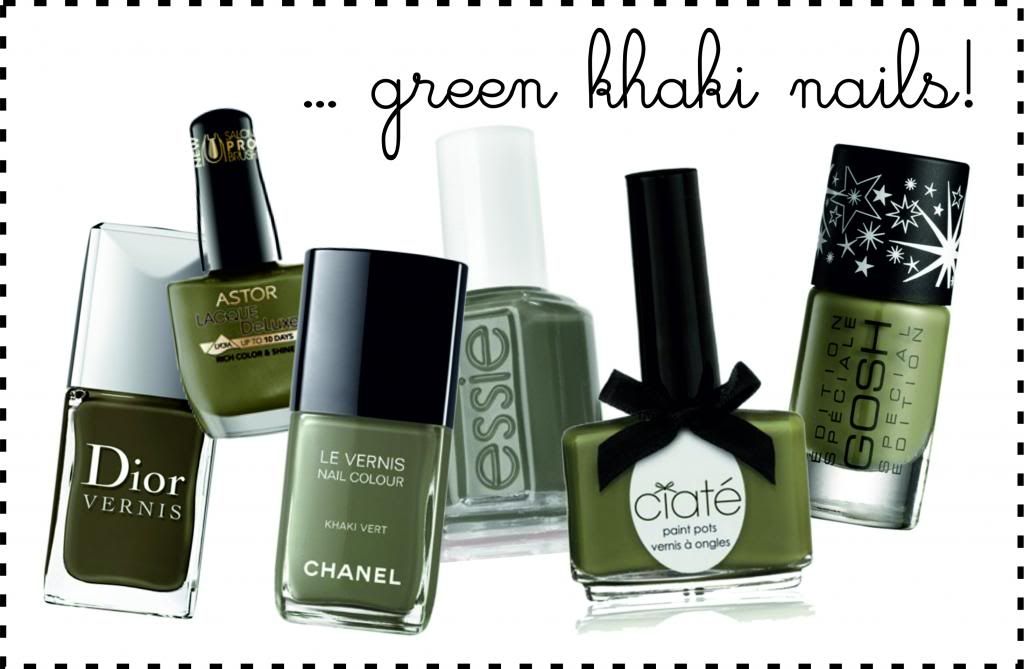 Dior amazonia- Astor deep green (or Indian summer 363)- Chanel khaki vert- Essie sew psyched- Ciate tweed and tails- Gosh lazy green
It took me some time to get used to green nail polish, somehow I relate green with mold... but that was until I saw I saw the Dior shade! I just loved it! And now I'm obsessed with the Astor 363 one...


Do you like these shades?
xoxo!