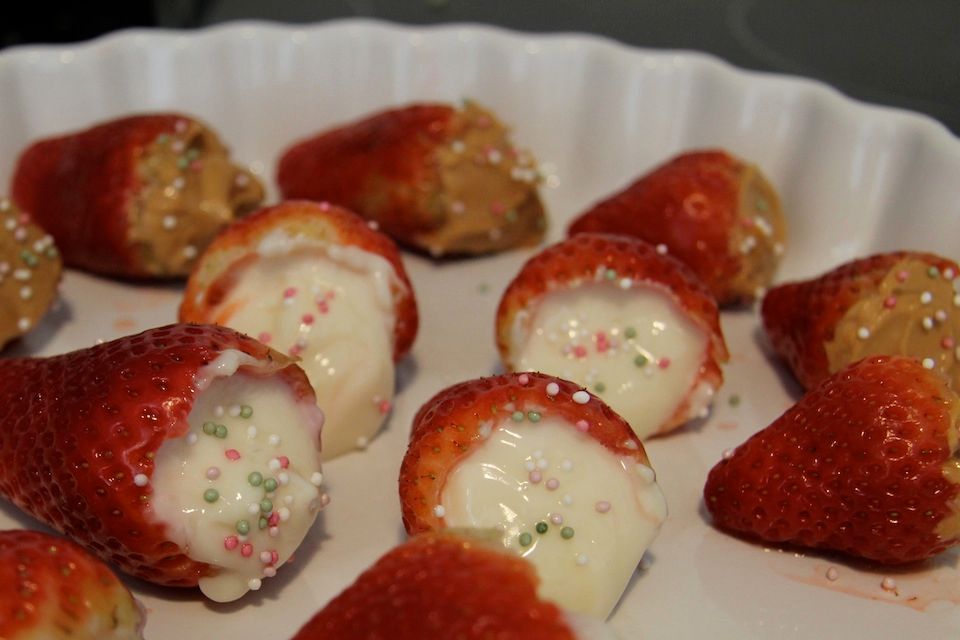 Today I decided to make this delicious (and really easy) dessert.
First of all, you need to make a hole in the center of each strawberry. Then you need to put the filling in:
- For the brownish ones: I mixed philadelphia cream cheese with dulce de leche.
- For the white ones; I mixed 12 ounces of philadelphia cream cheese, 1 teaspoon of vanilla essence, and 3 tablespoons of confectioners sugar.
I also tried one filled with just condensed milk... sooo good!
Hope you like them! I know I will be making them all summer long :)