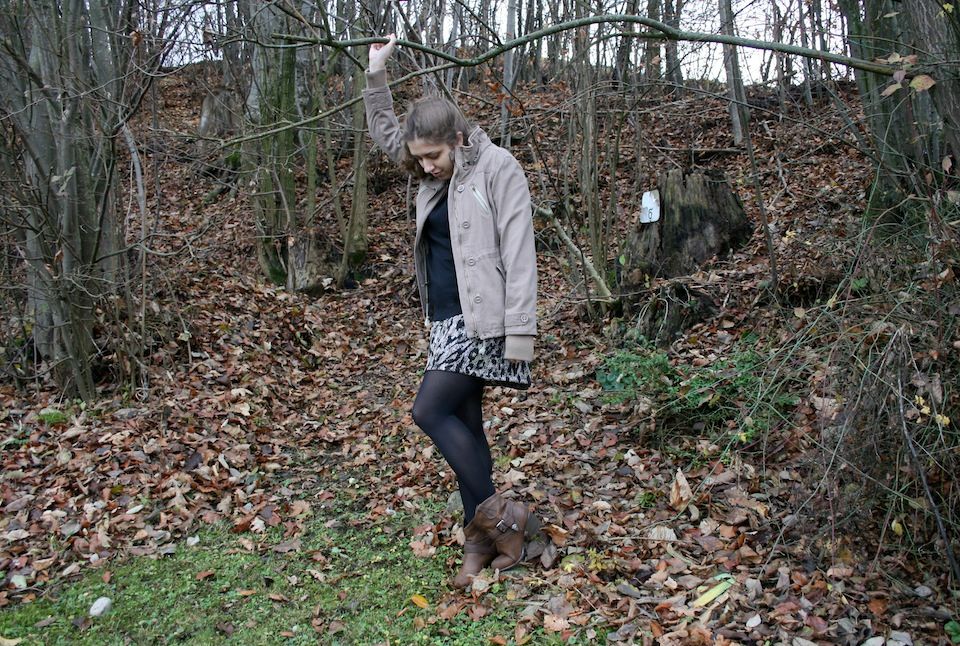 Blush dress and jacket- Esprit sweater- Monzero boots- BCBG bracelets- Swarovski necklace.
I really like how this look turned out... but I'm pretty sure I love any outfit with cowboy boots on it. They are just so comfortable and they remind me to all the things I love and enjoy. Let's say they are my happy shoes. Which reminds me: Have you seen Nashville? It's so amazing! I'm obsessed! So pleaseeee ABC, pretty pleaseeee... do not cancel it!
Another thing I love about this outfit is that the animal print skirt is actually a dress. Perfect way to use those adorable summer dresses in this wintery country! I got different sweaters to try this with all my dresses.
Thanks for reading! And watch Nashville if you are into country music! :)